Ali Smith's Debut Writers – Online
Fri 27 May - Mon 6 Jun 2022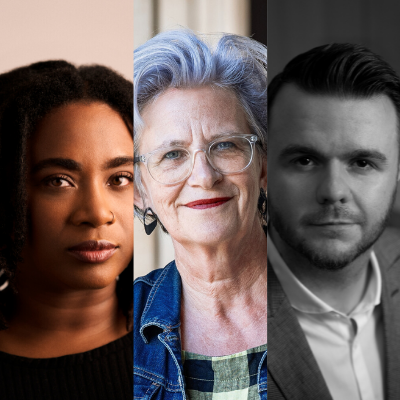 Ali Smith's Debut Writers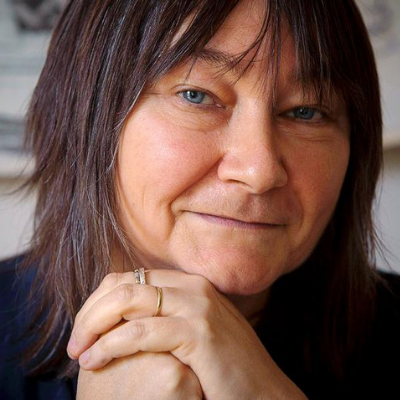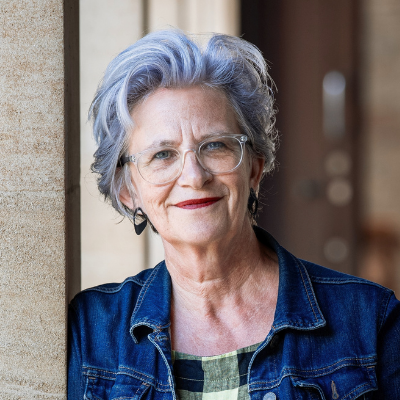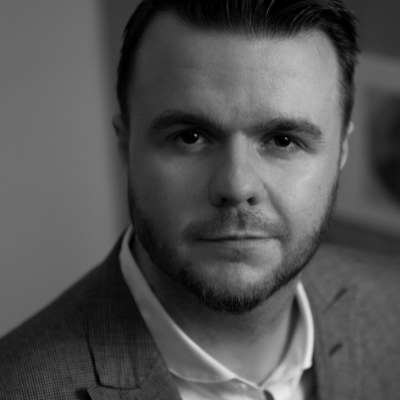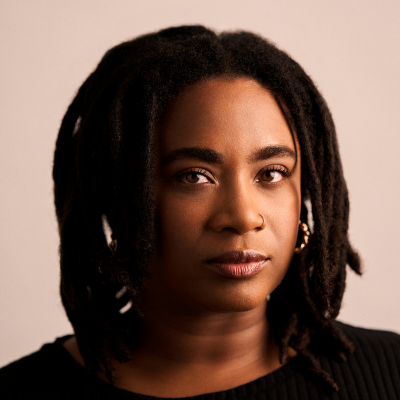 This event was recorded at our Spring Festival in Aprill
With Jo Browning Wroe, Keiran Goddard & Ayanna Lloyd
Banwo
Ali Smith breaks new ground with her smashing panel of the best debut writers on the scene! Meet three unforgettable new authors hand-picked by Ali: Jo Browning Wroe, who discusses her instant Sunday Times bestseller, A Terrible Kindness, Keiran Goddard, with his vivid novel Hourglass, and Ayanna Lloyd Banwo, whose searing When We Were Birds was named Most Anticipated Book of 2022 by The Observer. Ali hosts the event, making the conversation unmissable. 
Venue: Baillie Gifford Stage at The Old Divinity School & Livestream
Duration: 1hr
In partnership with
Tickets available soon.
Author biography 
Jo Browning Wroe grew up in a crematorium in Birmingham. She has an MA in Creative Writing from the University of East Anglia and is now Creative Writing Supervisor at Lucy Cavendish College, Cambridge. Her debut novel, A Terrible Kindness, was shortlisted for the Bridport Peggy Chapman-Andrews award and became an instant Sunday Times bestseller in January 2022. She has two adult daughters and lives with her husband in Cambridge.  
Keiran Goddard grew up in Shard End, Birmingham in a working-class family. When he was fifteen, an inspirational teacher started lending him books and he fell in love with reading. He went on to get a place at the University of Oxford via a scheme for students from disadvantaged backgrounds. He is the author of one poetry pamphlet (Strings) and two full-length poetry collections (For The Chorus and Votive). His debut collection was shortlisted for the Melita Hume Prize and he was the runner up in the William Blake Prize. He speaks internationally on issues related to social change and currently develops research on workers' rights, the future of work, automation and trade unionism.  
Ayanna Lloyd Banwo is a writer from Trinidad & Tobago. She is a graduate of the University of the West Indies and holds an MA in Creative Writing from the University of East Anglia, where she is now a Creative and Critical Writing PhD candidate. Her work has been published in Moko Magazine, Small Axe and PREE, among others, and shortlisted for Small Axe Literary Competition and the Wasafiri New Writing Prize. When We Were Birds is her first novel; she is now working on her second which will be published by Hamish Hamilton in 2025. Ayanna lives with her husband in London.  
Chair
Ali Smith was born in Inverness in 1962. She is the author of Spring, Winter, Autumn, Public library and other stories, How to be both, Shire, Artful, There but for the, The first person and other stories, Girl Meets Boy, The Accidental, The whole story and other stories, Hotel World, Other stories and other stories, Like and Free Love. Hotel World was shortlisted for the Booker Prize and the Orange Prize. The Accidental was shortlisted for the Man Booker Prize and the Orange Prize. How to be both won the Bailey's Prize, the Goldsmiths Prize and the Costa Novel of the Year Award, and was shortlisted for the Man Booker Prize. Autumn was shortlisted for the Man Booker Prize 2017 and Winter was shortlisted for the Orwell Prize 2018. Ali Smith lives in Cambridge and is an Honorary Patron of the festival.