Bee Wilson | The Secret of Cooking
Sun 19 Nov 2023 | 4:00pm - 5:00pm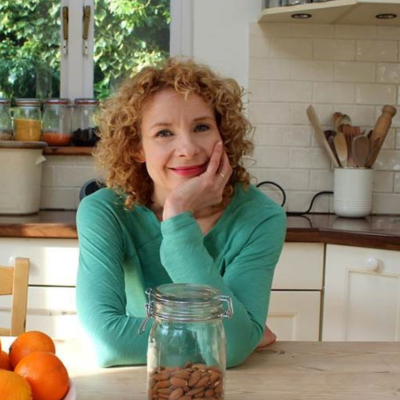 Bee Wilson
What joy! One of our very best food writers Bee Wilson has written her first recipe book. The Secret of Cooking is packed with 140 recipes that are doable and delicious, filled with ideas for cooking ahead or cooking alone and the kind of unfussy food that makes everyday life taste better.
Join Bee for a mouthwatering conversation with producer and presenter Catherine Carr.
Venue: Baillie Gifford Stage (Old Divinity School)
Duration: 1 hour
Choose your tickets:
Authors biography
Bee Wilson is a cook, food writer and journalist. Her books include Consider the Fork, First Bite and The Way We Eat Now. She writes the 'Table Talk' column in The Wall Street Journal. Her book Consider the Fork on the history of kitchen inventions, from fire to ice to pots and pans, was published in multiple languages including Spanish, Italian, German, Portuguese, Japanese, Korean, Estonian, Turkish and Chinese. Her prize-winning book on the psychology of eating and how children's food habits are acquired, First Bite, was published in 2015. As well as writing about food, she writes about a range of other subjects, including film and biography, especially for The London Review of Books. Bee's latest book is The Secret of Cooking. She has three children and a dog and lives in Cambridge in the U.K. 
Chair Biography
Catherine Carr is an award-winning producer and presenter, who has worked in audio for over 20 years. Since leaving Radio 4, where she reported for and produced programmes like Woman's Hour and You and Yours, she has created and launched three popular podcasts:  'Relatively' 'Talking Politics' and her newest, 'Where Are You Going?'. She is currently working on two documentary series for BBC Radio 4, making podcasts for brands including the British Army and has started working on a book about siblings. 
Your tickets have been added to your basket