Colin Grant with Alex Renton & Thomas Harding | Britain's Legacy of Slavery – Online
Fri 27 May - Mon 6 Jun 2022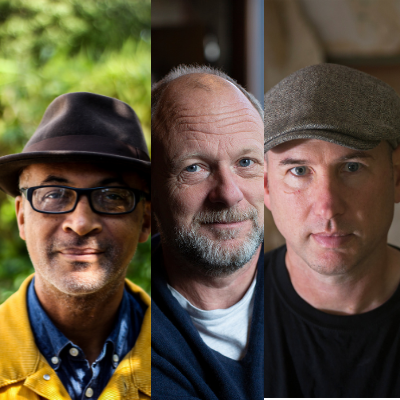 Colin Grant with Alex Renton & Thomas Harding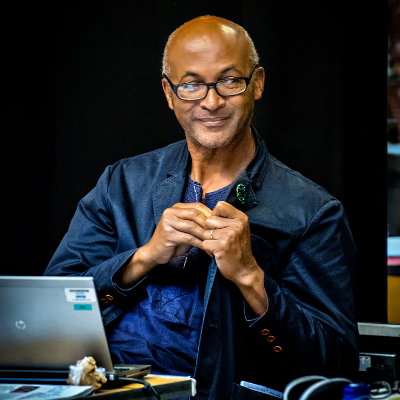 This event was recorded at our Spring Festival in April
Britain's Legacy of Slavery

 
Does Britain have an amnesia problem when it comes to our role in the transatlantic slave trade? How do we reckon with this violent history, alongside the legacies of slavery which persist into the present? Join Alex Renton (Blood Legacy: Reckoning with a Family's Story of Slavery) and Thomas Harding (White Debt: The Demerara Uprising and Britain's Legacy of Slavery) as they grapple with these issues in conversation with Colin Grant, the author and director of WritersMosaic, a new writing initiative of the Royal Literary Fund
Venue: Baillie Gifford Stage at The Old Divinity School
Duration: 1hr
In partnership with
Tickets available soon.
Author biography 
Alex Renton is a journalist who has won awards for his work as an investigator, war correspondent and food policy writer. He has also worked for Oxfam, in East Asia, Haiti and on the Iraq war. Most recently he has been a columnist on the Times and correspondent for Newsweek magazine. Blood Legacy is his second book, with all his profits from publication going to charity.   
Thomas Harding is a bestselling author whose books have been translated into more than sixteen languages. He has written for the Sunday Times, the Washington Post and the Guardian, among other publications. His books include Hanns and Rudolf, which won the JQ-Wingate Prize for Non-Fiction; The House by the Lake, which was shortlisted for the Costa Biography Award; and Blood on the Page, which won the Crime Writers' Association 'Golden Dagger Award for Non-Fiction'.  
Chair
Colin Grant is the author and director of WritersMosaic, historian, reviewer and a Fellow of the Royal Society of Literature. His latest book, Homecoming: Voices of Caribbean Migration to Britain was a BBC Radio 4 Book of the Week and Daily Telegraph Book of the Year. Other books include: Negro with a Hat: The Rise and Fall of Marcus Garvey; and a group biography of the Wailers, I&I, The Natural Mystics. His memoir of growing up in a Caribbean family in 1970s Luton, Bageye at the Wheel, was shortlisted for the Pen/Ackerley Prize, 2013.