Creative Writing Masterclass: Jo Browning Wroe | To Plot or not to Plot
Sat 11 Mar 2023 | 10:00am - 12:30pm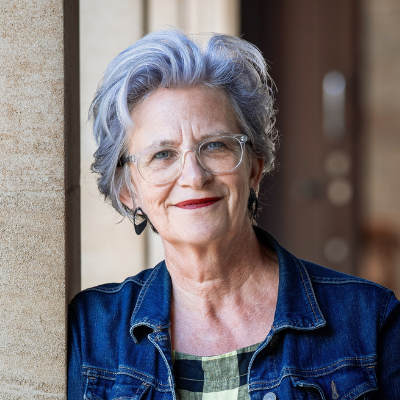 Jo Browning Wroe
Jo Browning Wroe, author of the best-selling and beautifully moving novel A Terrible Kindness and creative writing supervisor at Lucy Cavendish College, will be joining us to share her insights as part of a creative writing Masterclass focusing on different strategies for plotting your writing. 
Is it best to plan your story from the outset or should you embark on an unplanned journey of surprise and discovery? Does your plot need to meet certain criterion to 'work'? Or is it the result of an organic process that can't be pinned down? 
There is a bewildering array of opinion on this subject. This workshop provides two hours in which to consider different approaches, to question whether they are quite as different as they seem, and to explore what might be most helpful to you. 
Event Format:
2.5 hour session with 15min break, first part creative writing tutor workshop followed by interactive session with questions from students.
Venue: Online Zoom Masterclass
Duration: 2hr
Tickets available soon.
Tutor profile
Jo Browning Wroe grew up in a crematorium in Birmingham. She has an MA in Creative Writing from the University of East Anglia and is now Creative Writing Supervisor at Lucy Cavendish College, Cambridge. Her debut novel, A Terrible Kindness, was shortlisted for the Bridport Peggy Chapman-Andrews award and became an instant Sunday Times bestseller, as well as one of Waterstones' Best Books of 2022. She has two adult daughters and lives with her husband in Cambridge.