Debut Writers | Yomi Adegoke, Helen Macdonald & Tom Crewe
Sat 18 Nov 2023 | 8:00pm - 9:00pm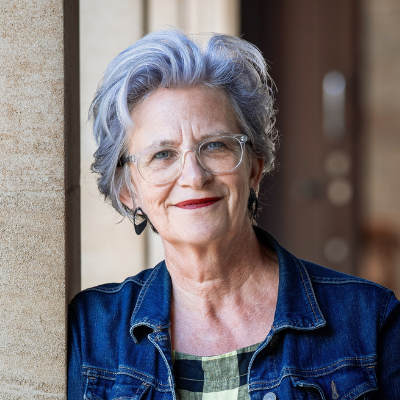 Three top debut novelists present their exhilarating new books. Winner of the 2023 Orwell Prize for Political Fiction, Tom Crewe, presents The New Life, re-imagining the lives of the two men who published the first English medical textbook on homosexuality; Yomi Adegoke's The List explores the dark side of social media and comes endorsed by Bernardine Evaristo; and author of H is For Hawk Helen Macdonald presents their first ever work of fiction, Prophet, a genre-bending sci-fi thriller about the weaponization of nostalgia. 
Chaired by novelist Jo Browning Wroe. 
Venue: Baillie Gifford Stage (Old Divinity School)
Duration: 1 hour
Choose your tickets:
Author biographies
Yomi Adegoke is a multi award-winning journalist and author. She is currently a columnist at The Guardian and British Vogue and is the former host of the Women's Fiction Prize podcast. In 2018, she co-wrote the bestselling book Slay In Your Lane and the same year was named one of the most influential people in London by the Evening Standard. She also was awarded the Groucho Maverick and Marie Claire Future Shaper awards. In 2021, she was named on the Forbes 30 under 30 list. 
 Tom Crewe was born in Middlesbrough in 1989. He has a PhD in nineteenth century British history from the University of Cambridge. Since 2015, he has been an editor at the London Review of Books, to which he contributes essays on politics, art, history and fiction. The New Life, his first novel, is out now from Chatto & Windus and Scribner. It will also be published in French, German, Spanish and Dutch.  
Helen Macdonald is a writer, poet, naturalist and historian of science. Their books include H is for Hawk, which won many prizes including the Costa Book of the Year and the Samuel Johnson Prize for Non-Fiction, and the Sunday Times bestselling Vesper Flights. They live in Suffolk with their two parrots. 
Chair biography
Jo Browning Wroe grew up in a crematorium in Birmingham. She has an MA in Creative Writing from the University of East Anglia and teaches at the University of Cambridge Institute of Continuing Education on their Post Graduate Certificate in Teaching Creative Writing. Her debut novel, A Terrible Kindness, was a Sunday Times bestseller shortlisted for the Bridport Peggy Chapman-Andrews award, and longlisted for the Prix du Roman Fnac. She has two adult daughters and lives with her husband in Cambridge. 
Your tickets have been added to your basket