Duncan Weldon & Kojo Koram | It's the economy, stupid | Online
Sat 14 Jan - Mon 30 Jan 2023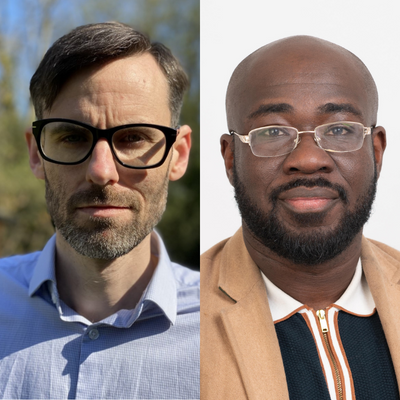 Duncan Weldon & Kojo Koram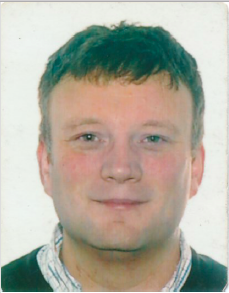 With Britain's economy a major topic of today's news, join Newsnight's former Economics Correspondent Duncan Weldon and academic and writer Kojo Koram to learn from the past about how we arrived at this contemporary moment.
In Two Hundred Years of Muddling Through, Duncan Weldon tells the story of how Britain's economy and politics have interacted with each other from the time of the Industrial Revolution right up to the pandemic of 2020. Kojo Koram's searing book, Uncommon Wealth: Britain and the Aftermath of Empire, explores decolonisation and the great global changes of the past hundred years, and how Britain – the protagonist in the whole, messy drama – has forgotten it was ever even there.
As the economy emerges from the Covid-19 recession and sets out on a new post-Brexit future, an understanding of the past is vital to seeing how the future might play out.
In conversation with Duncan Needham
Venue: Online
Duration: 1hr
Choose your tickets:
Author biography
Duncan Weldon is a writer and broadcaster. He was previously the Britain Economics Correspondent at the Economist, the Economics Correspondent for Newsnight, the BBC's flagship nightly current affairs show and a columnist for Prospect magazine. He has written and presented several documentaries for BBC Radio 4, including World War Two: The Economic Battle. An economist by background, he began his career at the Bank of England, before working in asset management and then public policy as the senior economist at the Trades Union Congress. Aside from The Economist and Prospect he has written for the Financial Times, New Statesman, Guardian, Political Quarterly and City AM, and is a regular commentator on television and radio.
Kojo Koram is based in London and currently teaches at Birkbeck School of Law, University of London. He was called to the Bar of England and Wales in 2011 and then received his PhD in 2017. In 2018, the Association for the Study of Law, Culture and the Humanities awarded his PhD the Julien Mezey Dissertation Award for the dissertation that most promises to enrich and advance interdisciplinary scholarship at the intersection of law, culture and the humanities. Alongside his academic work, Kojo has also written for publications as varied as the Guardian, the New Statesman, the Washington Post, the Nation, Tribune and Dissent.
Chair Biography
Duncan Needham is Senior Tutor of Darwin College and Director of the Centre for Financial History, both at the University of Cambridge.  He is author of UK monetary policy from devaluation to Thatcher, 1967-82 and co-editor of Expansionary Fiscal Contraction: the Thatcher government's 1981 Budget in perspective.  He teaches undergraduate courses in economic history and postgraduate courses in international political economy.  Before returning to academia, Duncan was a credit trader at JP Morgan and then a fund manager at Cairn Capital.
Your tickets have been added to your basket