Helen Thompson | Disorder – Online
Fri 27 May - Mon 6 Jun 2022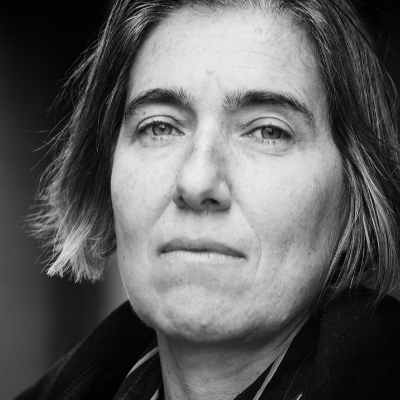 Helen Thompson
This event was recorded at our Spring Festival in April
Hard Times in the 21st Century
Helen Thompson, Professor of Political Economy at Cambridge University, gives an eye-opening account of how the Covid-19 crisis blew apart decades-old fault–lines in Western democracies, the US-China relationship, NATO and the EU. Weaving together the history of energy, economics and politics, Professor Thompson rivetingly traces the past decade's political shocks to their roots.
In conversation with Gavin Jacobson, Ideas Editor, New Statesman. 
Venue: Online
Duration: 1hr
In partnership with
Tickets available soon.
Author biography 
Helen Thompson is Professor of Political Economy at Cambridge University. She is the author of Oil and the Western Economic Crisis (2017), China and the Mortgaging of America (2010), and Might, Right, Prosperity and Consent: Representative Democracy and the International Economy (2008). Since 2015, Helen has been a regular panellist on the podcast Talking Politics. She is a contributing writer to the New Statesman and has written articles for the London Review of Books, the New York Times, and the Financial Times.  
Chair
Gavin Jacobson is an essayist, critic and commissioning editor of the New Statesman. He writes on the history and politics of Europe and Asia.
Gavin's work has featured in many prominent publications, including The New York Review of Books, The London Review of Books, The New Yorker, Times Literary Supplement, New Statesman, Financial Times, and The New Republic. He is currently working on a book about the political and intellectual history of the 1990s.