Jack Monroe & Kit de Waal | Cost of Living – Online
Sat 6 May - Mon 29 May 2023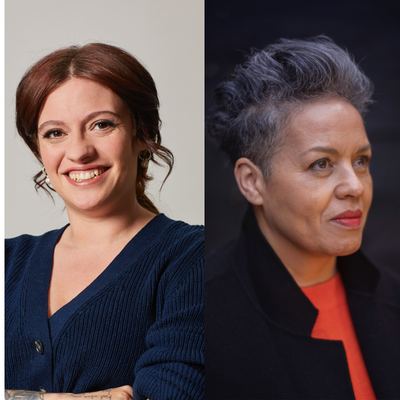 Jack Monroe & Kit de Waal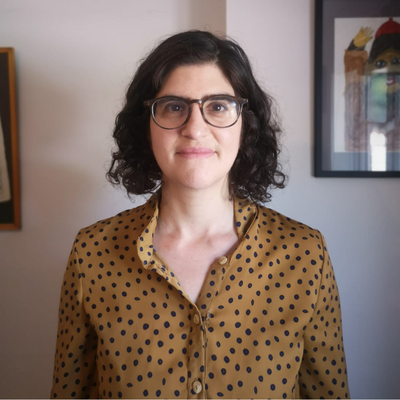 Recorded at Spring Festival 2023
The proverb 'when life gives you lemons, make lemonade' could have been coined by prize-winning authors and campaigners Jack Monroe and Kit de Waal, who know first-hand that the current cost-of-living crisis is nothing new. 
Cookery writer and TV presenter Jack Monroe has spent a decade working at the forefront of food poverty in the UK. Informed by her own experiences of living on the breadline and her campaigning work with food banks and national charities, Thrifty Kitchen brings together all her low-cost recipes, cooking advice and household lifestyle hacks to help us all eat well and live better, for less. 
Kit de Waal, author of My Name is Leon, grew up in a household of opposites and extremes that she describes in her memoir Without Warning and Only Sometimes. Her haphazard mother rarely cooked, while her father cooked elaborate meals on a whim and splurged money they didn't have on cars, suits and shoes fit for a prince.  
Hear Jack and Kit introduce their books and share the extraordinary stories of what they've learnt along the way. 
In conversation with Alona Ferber, New Statesman. 
Venue: Online
Duration: 1hr
In partnership with
Tickets available soon.
Author biography
Jack Monroe is an award-winning cookery writer, TV presenter, and a campaigner against hunger and poverty in the UK. She is author of the bestselling cookbooks Good Food For Bad Days, Tin Can Cook, Vegan (ish), Cooking on a Bootstrap and A Girl Called Jack. She was awarded the Fortnum and Mason Judges' Choice Award in 2013 and the OFM Best Food Personality Readers' Award in 2018. She has given evidence to parliamentary inquiries and consulted on the School Food Plan and National Food Strategy. Jack is working on a new price index, The Vimes Boots index, to measure the cost of basic foodstuffs and inflation as it affects those on the lowest incomes. 
Kit de Waal is the author of the novels My Name Is Leon, which was shortlisted for the Costa First Novel Award and won the Kerry Group Irish Novel of the Year, and The Trick to Time, which was longlisted for the Women's Prize for Fiction, and a short story collection, Supporting Cast. She is also editor of the Common People anthology, and co-founder of the Big Book Weekend festival. My Name Is Leon is being adapted as a one-hour film for BBC1. 
Chair biography
Alona Ferber edits the New Statesman's Spotlight policy supplement and vertical. Before joining the New Statesman, she was managing editor at the Tony Blair Institute and a senior editor and reporter for the Israeli newspaper Haaretz.