John Agard | Poetry Time!!
Sat 22 Apr 2023 | 10:00am - 11:00am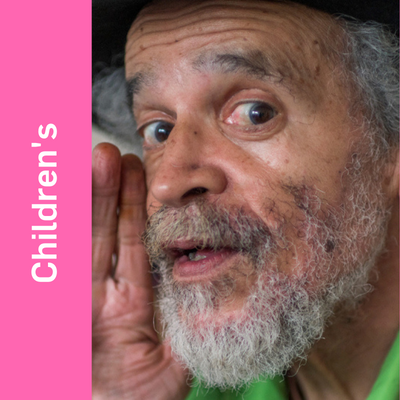 John Agard
A rare opportunity for children of all ages to meet legendary author and performance poet John Agard.  
John has won many awards for his writing, including the Queen's Gold Medal for Poetry and, The Lifetime Achievement Award from Book Trust (2021). His poetry collections for children and adults address many different themes, including ethnicity and ancient mythology, with a blend of wit, humour and acute observation of the human condition. 
A puckish, joyous and inimitable performer, mixing 'straight' English with Caribbean Creole to exhilarating effect, John will delight us with a selection of readings including his 2022 children's book When Creature Met Creature. Sure to be a warm, witty, generous, and flamboyant event – not to be missed! 
This event is in association with Renaissance One. 
Family friendly event, most suitable for children 4 years+ 
Venue: Cambridge Union Library
Duration: 1hr
In association with
Choose your tickets:
Author biography
John Agard is a poet, playwright and short story writer who grew up in Guyana, where his love of language stemmed from listening to cricket commentaries on the radio. He has won many prizes, including the Smarties Book Prize and the Queen's Gold Medal and in 2021 was awarded the prestigious BookTrust Lifetime Achievement Award for an outstanding contribution to children's literature. John is a Fellow of the Royal Society of Literature and his work appears in an AQA anthology for GCSE English Literature. With his partner Grace Nichols, John has edited the Walker anthologies A Caribbean Dozen and Under the Moon and Over the Sea, and he is the author of the Carnegie-longlisted My Name Is Book. John lives in Lewes, East Sussex.  
Your tickets have been added to your basket