Julia Hollander | Why We Sing – Online
Sat 6 May - Mon 29 May 2023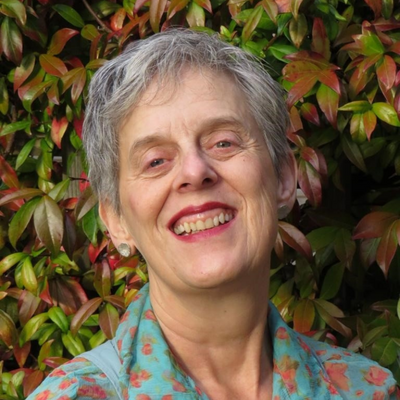 Julia Hollander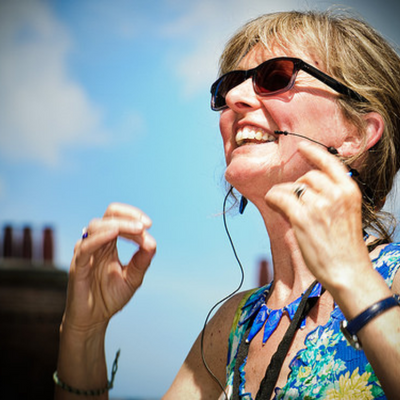 Recorded at Spring Festival 2023
'Hollander brings us memories, life's events, political dedication and the deep desire to communicate, as well as giving us the history, the physiology and the social value of singing.'  Peggy Seeger 
People of all ages and backgrounds are waking up to the joys of singing. Song-making is available in an increasingly broad range of social and therapeutic contexts. Julia Hollander offers explanations for why this should be, and inspiration to anyone who loves to sing.  
Singing has always been there for us, at the root of what it is to be a human being. Through personal anecdote and scientific fact-finding, Why We Sing celebrates the way song inspires and heals us, from the cradle to the grave.  
Why do parents feel compelled to sing to their newborns, and how does it help their development? What is it about song that brings communities together in harmony but also in protest? How come an activity that helps to embed languages and maths formulae can also be used to rehabilitate Long Covid sufferers? And what magic is at work when people who have lost the power to speak are still able to sing? Julia Hollander aims to answer these questions and more.
Julia will be in conversation with Rowena Whitehead
Venue: Online
Duration: 1hr
Tickets available soon.
Author biography
Julia Hollander is a singing therapist, teacher and performer. She lives and works in Oxford. Why We Sing is her first book. 
Chair biography
Rowena Whitehead has been called "a musical activist" . She is a performer, a singing leader, a facilitator who believes that singing runs deep within us all and reaches parts that nothing else touches. She regards singing as a birthright,  an essential expression of life that helps  individuals and communities thrive.  She is the founder and musical director of the Cambridge community music charity, Talking in Tune.