Kitty & Al Tait | Breadsong – Online
Fri 27 May - Mon 6 Jun 2022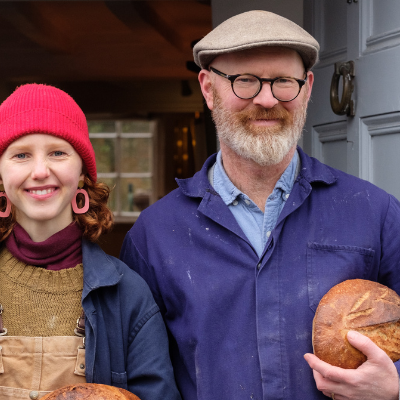 Kitty & Al Tait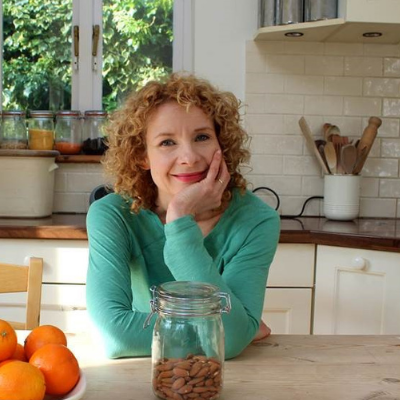 This event was recorded at our Spring Festival in April
Meet father and daughter duo Kitty and Al Tait, and discover how baking changed their lives. Breadsong tells the uplifting story of Kitty Tait, who had been a chatty, bouncy and full-of-life 14-year-old when an onslaught of depression and anxiety made her withdraw from the world. One day, together with her Dad, Kitty mixed some flour, water, yeast and salt and turned it into something else, something magical that changed everything: she had learnt to bake bread. Now Kitty and Al run The Orange Bakery in their hometown of Watlington. Treat yourself to their heart-warming story which they share with food writer and Festival Honorary Patron Bee Wilson.   
Venue: University Arms
Duration: 1hr
In partnership with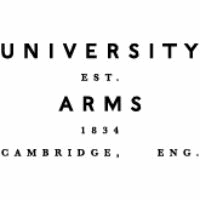 Tickets available soon.
Author Biography
Kitty Tait and her Dad Al live in Watlington, Oxfordshire and between them run The Orange Bakery. From the most original flavoured sourdough (miso and sesame, fig and walnut) to huge piles of cinnamon buns and Marmite and cheese swirls, the shop sells out every day and the queues stretch down the street. Two years ago, Kitty was at school and Al worked at Oxford University, but when Kitty became so ill she couldn't leave the house, the two discovered baking and, in particular, sourdough. Chronicled in Kitty's Instagram @kittytaitbaker they went from a small subscription service to pop-ups to a shop – all in two years. Along the way Kitty got better, a Corgi got involved and Al realised that he was now a baker not a teacher.   
Chair
Bee Wilson is a food writer and historian. Her books include Consider the Fork: A History of How We Cook and Eat and, most recently the award-winning First Bite: How We Learn to Eat (Fourth Estate). She regularly appears on the radio in both the UK and US and is the Chair of the Oxford Symposium on Food and Cookery.