Lady Brenda Hale | Spider Woman | Online
Sat 14 Jan - Mon 30 Jan 2023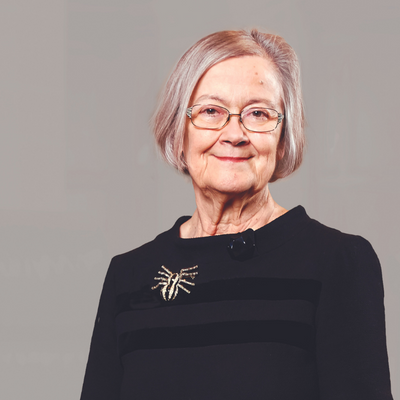 Lady Brenda Hale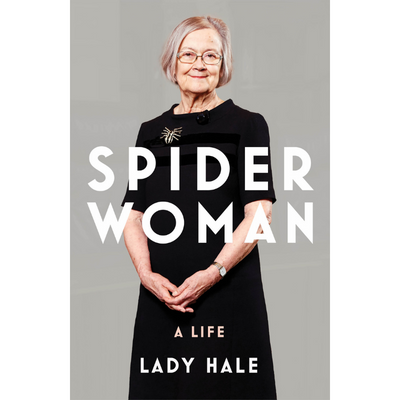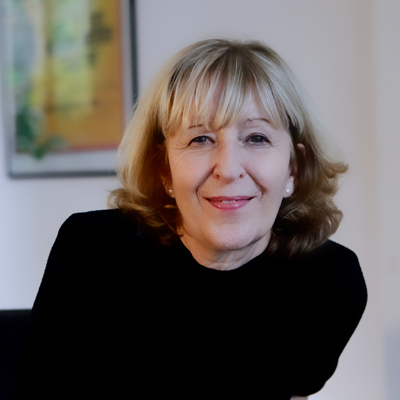 In 2019, President of the Supreme Court Lady Brenda Hale drew global attention when she wore her signature spider brooch to announce the Court's unanimous ruling that Prime Minister Boris Johnson had illegally suspended Parliament. Yet that dramatic moment was merely the pinnacle of a career throughout which she was hailed as a pioneering reformer. 
Wise, warm and inspiring, join Lady Hale in conversation with Melissa Benn about her remarkable life, exploring how the law shapes our world and supports us in crisis. This is the story of how Lady Hale found that she could overcome the odds to become the most senior judge in the country via an unconventional path to the top.
'Inspirational and iconic, a memoir of deep humanity and warmth, to remind us what is possible and what remains to be done in the quest for justice and decency' – Philippe Sands
In conversation with author Melissa Benn. 
Venue: Online
Duration: 1hr
Event supported by
Choose your tickets:
Author Biography
Brenda Hale, Rt Hon the Baroness Hale of Richmond DBE, was born in Yorkshire and studied Law at Girton College, Cambridge. She was called to the Bar in 1969 and spent almost twenty years in academia whilst also practising as a barrister for a short time. In 1984, Lady Hale became the first woman and the youngest person to be appointed to the Law Commission, where she oversaw critical reforms in family law and mental disability law. She also began sitting as a part time judge, was appointed a QC in 1989, and became a full–time judge in the Family Division of the High Court of England and Wales in 1994. She was the first and only woman to become a Lord of Appeal in Ordinary, joining the appellate committee of the House of Lords in 2004, when it was still the top court for the whole United Kingdom. She was the first woman to serve on the newly created Supreme Court, was appointed Deputy President in 2013, and its President from 2017 to 2020. She lives in Richmond, North Yorkshire. 
Chair Biography
Melissa Benn is a writer, journalist, and campaigner. As a freelance writer, her essays and journalism have appeared in a wide range of publications, including The Independent, The Times, Public Finance, Marxism Today, The London Review of Books, Cosmopolitan, and Public Finance. She is a regular contributor to The Guardian and New Statesman. She has published eight books, including two novels. One of Us, published in 2008, was widely praised and shortlisted for a British Book Award in 2008. In September 2013 she published What Should We Tell Our Daughters? The Pleasures and Pressures of Growing Up Female, an exploration of young women's lives from the perspective of a mother and feminist in mid-life, which was shortlisted for a Politico's Book of the Year in 2014.   
Your tickets have been added to your basket