Linton Kwesi Johnson
Sat 22 Apr 2023 | 8:00pm - 9:00pm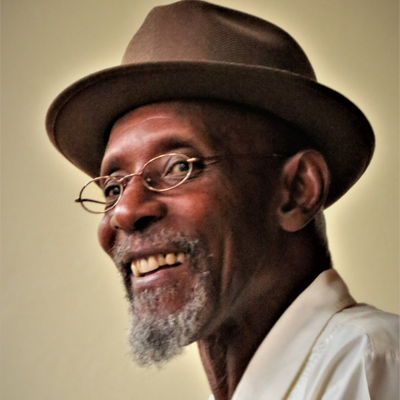 Linton Kwesi Johnson
One of the great poets of modern times and a deeply respected and influential political and cultural activist and social critic, Linton Kwesi Johnson is also a prolific writer of non-fiction.  
In Time Come, Linton's first prose selection, he brings together some of his most powerful writings – book and record reviews published in newspapers and magazines, lectures, obituaries and speeches. Spanning five decades, it is a body of work that draws creatively and critically on Linton's own Jamaican roots and on Caribbean history to explore the politics of race that continue to inform the Black British experience.  
Join us in celebrating Linton's seventieth year as he introduces Time Come, a panorama of an exceptional life and a timely reminder of Linton's brilliant, unparalleled legacy. 
'Time Come is a witness to historic moment as it occurred and a lens through which to better understand our here and now' – Suresh Ariaratnam at Sprung Sultan 
Venue: TTP stage (Cambridge Union)
Duration: 1hr
Choose your tickets:
Author biography
Linton Kwesi Johnson, born in 1952, is a Jamaican-born reggae poet and activist who came to the UK in 1963 and lives in Brixton. In 2002 he became the second living poet, and the only black poet, to be published in the Penguin Modern Classics series. He is widely regarded as the father of 'dub poetry' in the UK, a term he coined to describe the way reggae DJs blend music and verse. He has recorded several albums, many on his own LKJ Records label, and has toured the globe. LKJ's most recent awards include the 2020 PEN Pinter Prize from English PEN and, in 2021, being made an Honorary Doctor of Letters, University of the West Indies. 
Chair biography
Mona Arshi is a poet, novelist and essayist. Her  debut poetry collection Small Hands won the Forward Prize for best first collection in 2015. Her second collection Dear Big Gods was published in 2019 (both books published by  Liverpool University Press's Pavilion Poetry list). Her writing has been published in The Times, The Guardian, Granta, The Yale Review  and The Times of India as well as on the London Underground. Mona makes regular appearances on Radio 4 and in 2020 she was  writer in Residence at Cley Marshes in Norfolk. Mona is currently a fellow commoner  in creative arts  at Trinity College , Cambridge. Her debut novel Somebody Loves You was  published by And Other Stories  in 2021 and was shortlisted for the Goldsmiths Prize.
Your tickets have been added to your basket