Lola Olufemi | Experiments in Imagining Otherwise – Online
Fri 27 May - Mon 6 Jun 2022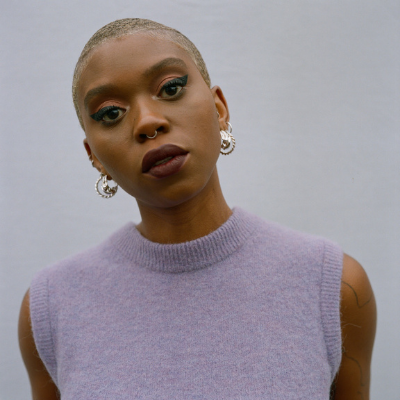 Recorded event
This event was recorded at our Spring Festival in April
'An extraordinary book—written with compassion, fearlessness and determination to imagine a more equal world into being. A joy to read and to think with.' — New Statesman 
Lola Olufemi's first book, Feminism Interrupted, was a bold call to seize feminism back from the cultural gatekeepers and return it to its radical roots. Now she's back with Experiments In Imagining Otherwise. Through a series of playful written experiments, Lola navigates the space between what is and what could be. Weaving together prose and poetry, this is an exploration of the possibility of living differently, grounded in black feminist scholarship and political organising. Don't miss this innovative and inspiring speaker.
In conversation with New Statesman assistant editor, Lola Seaton. 
Venue: Online
Duration: 1hr
In partnership with
Tickets available soon.
Author biography 
Lola Olufemi is a feminist writer and researcher from London. She is co-author of A FLY Girl's Guide to University (Verve Poetry Press, 2019), author of Feminism Interrupted: Disrupting Power (Pluto Press, 2019) and Experiments in Imagining Otherwise (Hajar Press, 2021). She is a member of 'bare minimum', an interdisciplinary anti-work arts collective and the recipient of the 2020 Techne AHRC Doctoral Training Partnership between The Stuart Hall Foundation, CREAM and Westminster School of Arts. Her work focuses on the uses of the feminist imagination, its relationship to futurity, political demands and imaginative-revolutionary potential. Her short story, "Red" was shortlisted for the 2020 Queen Mary Wasafiri New Writing prize. She tweets at @lolaolufemi_ and is represented by Emma Paterson at Aitken Alexander Associates. Alongside writing, she facilitates reading groups/workshops, occasionally curates and is volunteer co-ordinator at the Feminist Library.