Manni & Reuben Coe | brother.do.you.love.me – Online
Sat 6 May - Mon 29 May 2023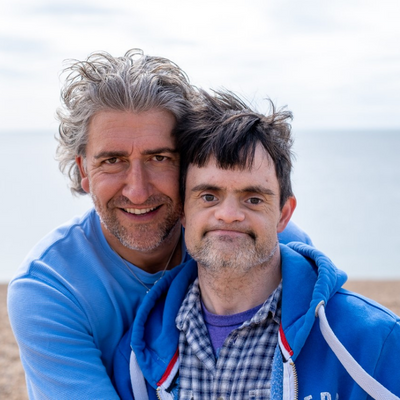 Manni & Reuben Coe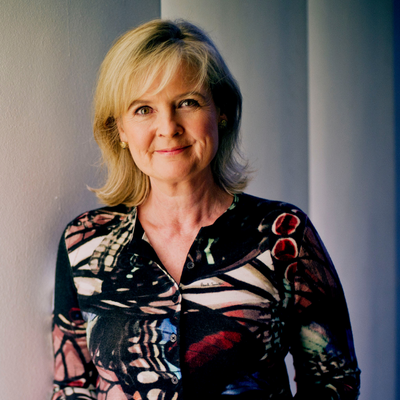 Recorded at the Spring Festival 2023
'brother. do. you. love. me.' 
This was the desperate text message that Reuben Coe, living in a care home for adults with learning disabilities, sent to his brother Manni. For over a year during Covid, Reuben, who was aged 38 and struggling with the physical reality of having Down's syndrome, had become non-verbal and increasingly cut-off from everyone he loved.  
Immediately, Manni left his home in Spain, took Reuben out of care and moved them both into a cottage in the countryside. In the stillness of winter, they began a simple routine of walking, and in the evenings Reuben would draw colourful images of his favourite characters from films and books.  
We are privileged to have Reuben and Manni join us to share their dazzling story of hope, resilience and repair. In conversation with broadcaster and journalist Martha Kearney, whose brother-in-law Alastair had Down's syndrome, Reuben and Manni explore how far we're capable of going for those we love, and discuss how we can all take better care of each other. 
In conversation with broadcaster and journalist Martha Kearney. 
Venue: Online
Duration: 1hr
Tickets available soon.
Author biography
Manni Coe grew up in Yorkshire and Berkshire and now lives in Dorset and Andalucia. He works as a walking guide in Spain and around the world. This is his first book. 
Reuben Coe grew up in Berkshire. He completed a B-tech in drama and lived in Spain before moving to north Dorset. His art has been used by St Paul's Cathedral and his range of Christmas cards raised money for the NHS during the pandemic. This is the first time his illustrations have appeared in a book. 
Chair biography
Martha Kearney is a journalist and broadcaster. She was the main presenter of BBC Radio 4's lunchtime news programme The World at One for 11 years, and in April 2018 became a presenter of the early morning Today programme. Kearney is a multi-award-winning presenter with an impressive career at the BBC, including presenting Women's Hour and Talking Books (interviewing Kazuo Ishiguro and Marlon James amongst others). She has judged the Baillie Gifford Prize, the Orange Prize for Fiction, and the Booker Prize, amongst others.