Natalie Haynes | Medusa's Story
Sat 22 Apr 2023 | 8:00pm - 9:00pm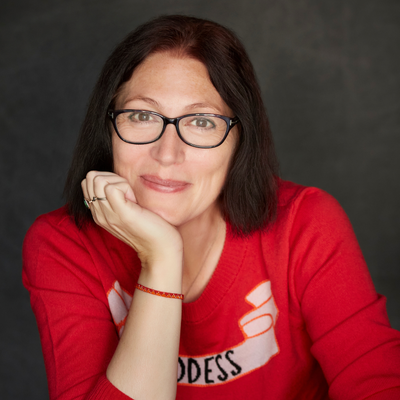 Natalie Haynes
Join 'rock star mythologist' Natalie Haynes for her fast-paced one-woman show.  
Medusa's face has stared out at us for millennia, from Agamemnon's shield to Versace's logo. Was Medusa always the terrifying monster we have made her? Natalie Haynes takes you on a tour through herstory to imagine who she was in this stunning new novel, Stone Blind. 
Medusa is the sole mortal in a family of gods. Growing up with her Gorgon sisters, she begins to realize that she is the only one who experiences change, the only one who can be hurt. And her mortal lifespan gives her an urgency that her family will never know.
When the sea god Poseidon commits an unforgivable act in the temple of Athene, the goddess takes her revenge where she can – and Medusa is changed forever. Writhing snakes replace her hair, and her gaze now turns any living creature to stone. The power cannot be controlled: Medusa can look at nothing without destroying it. She is condemned to a life of shadows and darkness.
Until Perseus embarks upon a quest to fetch the head of a Gorgon… 
Event supported by Rosemary's House
Venue: Baillie Gifford stage (Old Divinity School)
Duration: 1hr
Event supported by
Choose your tickets:
Author biography
Natalie Haynes is a writer and broadcaster. She is the author of The Amber Fury, The Children of Jocasta, A Thousand Ships, which was shortlisted for the Women's Prize for Fiction in 2020 and Stone Blind. Her non-fiction book about women in Greek Myth, Pandora's Jar, was a bestseller in both the UK and the US. She has written and performed eight series of her BBC Radio 4 show, Natalie Haynes Stands Up for the Classics. In 2015 she was awarded the Classical Association Prize for her work in bringing Classics to a wider audience. 
Your tickets have been added to your basket