Reni Eddo-Lodge | Why I'm No Longer Talking to White People About Race 
Sun 20 Nov 2022 | 12:00pm - 1:00pm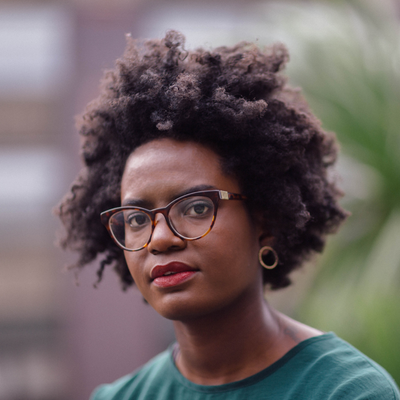 Reni Eddo-Lodge
Era-defining author Reni Eddo-Lodge celebrates one million copies of Why I'm No Longer Speaking to White People About Race with an updated edition of the record-breaking book. 
In June 2020, as the world reckoned with the horror of the recent murders of Ahmaud Arbery, Breonna Taylor and George Floyd, the Black Lives Matter movement reached new heights and activists took to the streets in the UK and around the world. As people sought to educate themselves on endemic and structural racism and make sense of the moment they found themselves in, Why I'm No Longer Talking to White People About Race was repeatedly recommended as a resource. In mid-June it topped the overall UK book charts, making Eddo-Lodge the first Black British author to achieve this goal since records began.   
Exploring everything from eradicated black history to the inextricable link between class and race, come and hear Reni's enlightening 'wake-up call to a nation in denial' (The Observer). 
In conversation with writer Jason Okundaye. 
Venue: Cambridge Union
Duration: 1hr
In partnership with

Choose your tickets:
Author Biography
Reni Eddo-Lodge is a London-based, award-winning journalist. She has written for the New York Times, the Voice, Daily Telegraph, Guardian, Independent, Stylist, Inside Housing, Dazed and Confused and the New Humanist. Her work earned her a place on Forbes' European 30 Under 30 list in 2019. In 2020, she became the first Black British author since records began to top the overall Nielsen charts, and in 2021 she received a Nielsen Gold Bestseller Award for sales surpassing 500,000. Why I'm No Longer Talking to White People about Race (Bloomsbury, 2017) is her first book. It won the 2018 Jhalak Prize and the British Book Award for Narrative Non-Fiction Book of the Year, was chosen as Foyles Non-Fiction Book of the Year and Blackwell's Non-Fiction Book of the Year, was longlisted for the Baillie Gifford Prize and the Orwell Prize, and shortlisted for a Books Are My Bag Readers Award for Non-Fiction. 
Chair Biography
Jason Okundaye is a writer and journalist focusing on culture and social issues. His writing is published in the Guardian, British GQ, British Vogue, Dazed, the London Review of Books amongst others. He is co-curator of the digital archive 'Black and Gay, Back in the Day' and his first book Revolutionary Acts: Gay Men in Black Britain will be published by Faber in 2024
Your tickets have been added to your basket