Robin Stevens | The Ministry of Unladylike Activity – Online
Sat 6 May - Mon 29 May 2023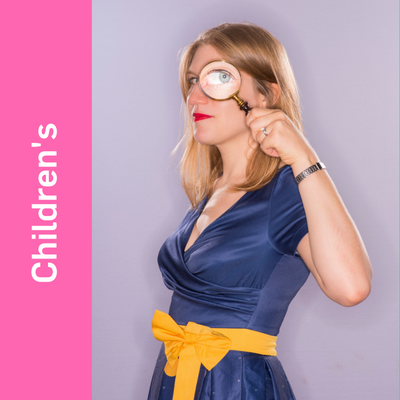 Robin Stevens
Recorded at Spring Festival 2023
Join Robin Stevens, author of the Waterstones Children's Book Prize winning and bestselling Murder Most Unladylike series to find out about her brand-new series The Ministry of Unladylike Activity. Robin will share her tips and tricks on how to write the perfect murder mystery and the inspiration behind her new team of detectives. You will also get the chance to put your own sleuthing skills to the test and ask your burning questions, like any good detective. 
This event is suitable for children aged 8+
Venue: Online
Duration: 1hr
Tickets available soon.
Author biography
Robin Stevens was born in California and grew up in an Oxford college, across the road from the house where Alice in Wonderland lived. She has been making up stories all her life. She spent her teenage years at Cheltenham Ladies' College, reading a lot of murder mysteries and hoping that she'd get the chance to do some detecting herself (she didn't). She went to university, where she studied crime fiction, and then worked at a children's publisher.Robin now lives in London with her husband and her pet bearded dragon, Watson. Robin is the author of the Murder Most Unladylike series. The first book in the series won the Waterstones Children's Book Prize in the young fiction category. Robin Stevens was the first recipient of the CLF Contribution to Children's Reading Award