Sam Copeland | The Bear Behind
Sun 23 Apr 2023 | 10:00am - 10:45am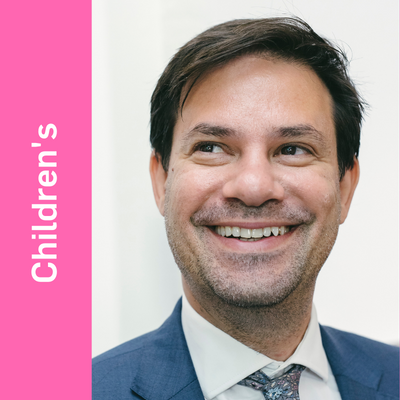 Sam Copeland
A hilarious, interactive storytelling event from Sam Copeland, bestselling author of Charlie Changes into a Chicken. His latest larger-than-life picture book, The Bear Behind, encourages little ones aged 2-5 to realise that there's fun to be had when you leave your worries behind. 
Suitable for Ages 2-5 years
Venue: Cambridge Union Library
Duration: 45mins
Choose your tickets:
Author biography
Sam Copeland is an author, which has come as something of a shock to him. He is from Manchester and now lives in London with two smelly cats, three smelly children and one relatively clean smelling wife. His bestselling book Charlie Changes Into a Chicken was shortlisted for the Waterstones Children's Book Prize, longlisted for the Blue Peter Book Award and nominated for the Branford Boase Award. The Bear Behind is his first picture books. Despite legal threats, he refuses to stop writing. 
Your tickets have been added to your basket