Samanta Schweblin | Seven Empty Houses
Fri 18 Nov 2022 | 8:00pm - 9:00pm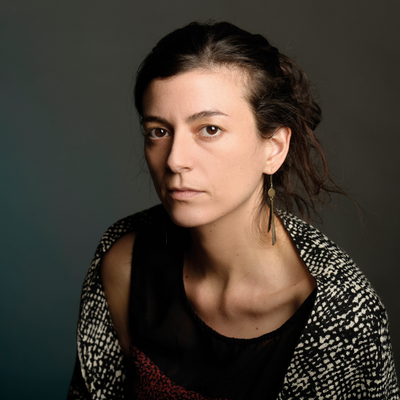 Samanta Schweblin
Making a rare UK appearance, we are delighted to welcome visionary Argentinian writer Samanta Schweblin.
Schweblin is one of the most acclaimed Spanish-language writers of her generation and her debut novel Fever Dream was shortlisted for the International Booker Prize. Her subsequent books were both long-listed. Her hotly anticipated new collection Seven Empty Houses is eerie, playful, and unsettling and dismantles the neat façade of domestic calm brick by brick.  Don't miss this opportunity to hear from an astonishing writer. 
In conversation with writer and critic Catherine Taylor. 
Venue: Baillie Gifford Stage at Old Divinity School
Duration: 1hr
Choose your tickets:
Author Biography
Samanta Schweblin is the author of three story collections that have won numerous awards, including the prestigious Juan Rulfo Story Prize, and been translated into twenty languages. Her debut novel Fever Dream was shortlisted for the Booker International Prize 2017. Originally from Buenos Aires, she lives in Berlin. 
Chair Biography
Catherine Taylor is a writer, critic and editor and the former deputy director of English PEN. She has judged various book prizes ranging from the European Prize for Literature, the Guardian First Book Award and the Harvill Secker Young Translators' Prize, to the Banipal Prize for Arabic Literature and the Republic of Consciousness Prize for Small Presses. Catherine runs a monthly literature in translation salon at Foyles bookshop, London and is co-founder of the literary quarterly Brixton Review of Books. Her first book, The Stirrings, will be published by Weidenfeld & Nicolson in 2023. 
Your tickets have been added to your basket