Shon Faye & Travis Alabanza | Beyond the Gender Binary
Sun 20 Nov 2022 | 6:00pm - 7:00pm
Travis Alabanza & Shon Faye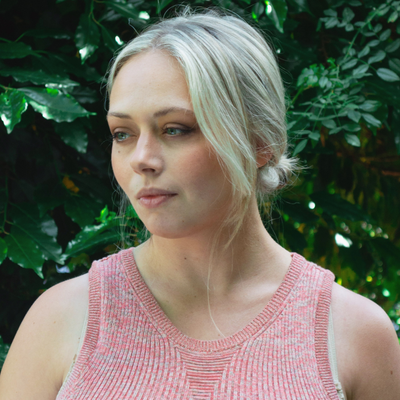 Two key voices on trans rights speak about their experiences existing outside of the gender binary. 
Shon Faye reclaims the idea of the 'transgender issue' to uncover the reality of what it means to be trans in a transphobic society. In doing so, she provides a compelling, wide-ranging analysis of trans lives from youth to old age, exploring work, family, housing, healthcare, the prison system and trans participation in the LGBTQ+ and feminist communities, in contemporary Britain and beyond. 
Travis Alabanza too deals with trans issues via their deeply thoughtful and humane exploration of both the trans and non-binary experience, and the society which creates the framework in which we all live.  
Join these best-selling writers and activists to learn more about their views on trans liberation and the current conversation on transgender and non-binary rights.
In conversation with the Sarah Manavis.
Venue: Palmerston Room
Duration: 1hr
In partnership with Hazel Press
Choose your tickets:
Author Biography
Shon Faye was born in Bristol and is now based in London. After training as a lawyer, she left the law to pursue writing and campaigning, working in the charity sector with Amnesty International and Stonewall. She was an editor-at-large at Dazed, and her writing has been published by the Guardian, the Independent and Vice, among others. Faye recently launched an acclaimed podcast series, Call Me Mother, interviewing trailblazing LGBTQ elders. The Transgender Issue is her first book.  
Travis Alabanza is an award-winning writer, performer and theatre maker. After being the youngest recipient of the Artist-in-Residency programme at Tate Galleries, Alabanza's debut show Burgerz toured internationally to sold-out performances in the Southbank Centre, Sao Paulo, Brazil, and HAU, Berlin, and won the Edinburgh Fringe Total Theatre Award. None of the Above is their first book. 
Chair Biography
Sarah Manavis is an American writer and critic whose work covers society, culture, and technology. She was previously Senior Writer on staff at the New Statesman. You can find her work in places like the Guardian, GQ, Gawker, as well as in a weekly column she still writes for the New Statesman.
Your tickets have been added to your basket