Steve Richards | Rock n Roll Politics – Online
Sat 6 May - Mon 29 May 2023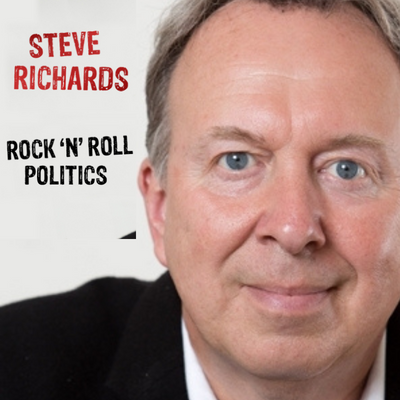 Recorded at Spring Festival 2023
Steve Richards is an acclaimed anecdotalist who has had access to the people at the top of UK politics for more than 20 years.
The award-winning presenter and author brings his legendary show back to Cambridge to give us the latest behind-the-scenes guide to the epic twists and turns in British Politics.
How have we got here? What's going to happen next? Are there any answers to these questions? Come along and find out. Is Labour bound to win the next election? Is Rishi Sunak discovering the art of leadership? Can Brexit ever be Done?
Plus, unreliable predictions, Question Time and much more.
Venue: Online
Duration: 1hr
Tickets available soon.
Author biography
Steve Richards is a British TV presenter and political columnist, who has written columns for the Guardian, Independent, New Statesman and Spectator. He regularly presents Radio 4's Week in Westminster and hosts a podcast and a one-man show, Rock N Roll Politics. He has written several books including most recently The Prime Ministers We Never Had-Rab Butler to Jeremy Corbyn and The Prime Ministers, Reflections on Leadership from Wilson to Johnson