Sujit Sivasundaram | Re-thinking Empire – Online
Sat 6 May - Mon 29 May 2023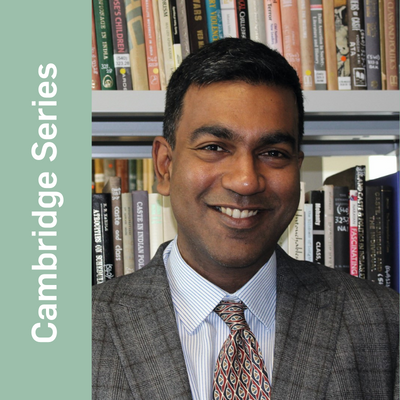 Who owns history?   
Join British Academy Book Prize Winner Professor Sujit Sivasundaram in conversation with Professor Patrick Wright, to explore urgent and globally significant topics that shine a light on the connections and divisions that shape our environments and cultural identity worldwide.  
Sujit reimagines the history of the British Empire in his sparkling and ground-breaking book Waves Across the South: A New History of Revolution and Empire. Sujit invites us to consider what this history looks like from the perspective of indigenous peoples in the Indian and Pacific oceans, showing how they asserted their place in the global South as the British Empire expanded. 
Come and hear this compulsive story full of cultural depth and range, a world history that speaks to urgent concerns today.  
'Rich and stimulating new history … Turns conventional wisdom upside down … This is big history' – The Spectator 
In association with the British Academy. 
Venue: Online
Duration: 1hr
In association with

Tickets available soon.
Author biography
Professor Sujit Sivasundaram is a writer and Professor of World History at the University of Cambridge. He is winner of the 2021 British Academy Book Prize, awarded annually for a non-fiction book that has made an outstanding contribution to global cultural understanding for a wider public audience. 
Chair biography
Professor Patrick Wright FBA is a writer, broadcaster and Professor of Literature, History and Politics at Kings College London. He is the Former Book Prize Jury Chair.