Susan Sellers & Maggie Humm | A Bloomsbury Love Story – Online
Fri 27 May - Mon 6 Jun 2022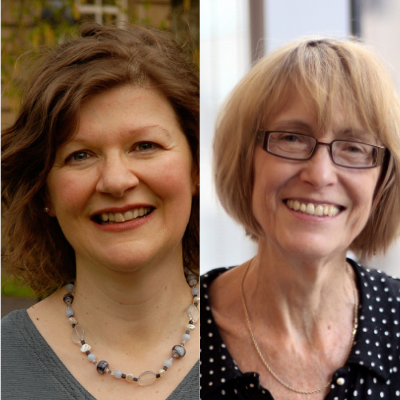 Susan Sellers & Maggie Humm
This event was recorded at our Spring Festival in April
Celebrating Virginia Woolf
It is a hundred years since Virginia Woolf published her first radically experimental novel Jacob's Room on her own hand-printing press, with a cover designed by her sister Vanessa Bell. Maggie Humm and Susan Sellers have both written many books on Bloomsbury as well as novels inspired by its women artists. Susan's new novel Firebird: A Bloomsbury Love Story charts the relationship between Maynard Keynes and ballerina Lydia Lopokova.  Come and hear these two world-leading experts talk about the women of Bloomsbury, and what a lifetime of reading, researching, teaching and writing about Virginia Woolf has taught them.   
Venue: Online
Duration: 1hr
Tickets available soon.
Author biography 
Susan Sellers is Professor of English Literature and Creative Writing at the University of St Andrews, where she has published many books on feminism, women's writing and Virginia Woolf. For the past two decades she has been editing Virginia Woolf's work for Cambridge University Press, including her novel Jacob's Room. Susan's new novel Firebird: A Bloomsbury Love Story tells the extraordinary story of Russian dancer Lydia Lopokova, her love affair and marriage to the economist John Maynard Keynes, and the explosive impact her move into Bloomsbury in the spring of 1922 had on its other women artists Virginia Woolf and Vanessa Bell. Susan's first Bloomsbury-inspired novel Vanessa and Virginia, about the close but sometimes fraught relationship between sisters Woolf and Bell, has been translated into sixteen languages and was adapted for the stage. Susan is thrilled to be speaking in-person in Cambridge, where Virginia Woolf went skinny-dipping in the Cam and gave the famous feminist lectures that became A Room of One's Own. 
Maggie Humm is an Emeritus Professor, international Woolf scholar and novelist. She has written many books on feminism, art and Virginia Woolf, and in 2020 published her debut novel Talland House, a gripping historical romance/detective fiction set in picturesque Cornwall and London during World War 1. Talland House takes the character Lily Briscoe from Virginia Woolf's To the Lighthouse and, in telling her story beyond the confines of Woolf's novel, Lily solves the mystery of Mrs Ramsay's sudden and mysterious death. Shortlisted for several prizes including Eyelands and Impress, Talland House was chosen by the Washington Independent Review of Books as one of its '51 Favorite Books' of 2020, alongside Shuggie Bain and Hamnet. Maggie is delighted that this year she persuaded St Ives Council to mount a plaque to Virginia Woolf on Woolf's childhood home Talland House.