The Baillie Gifford Prize Winner
Sun 20 Nov 2022 | 7:30pm - 8:30pm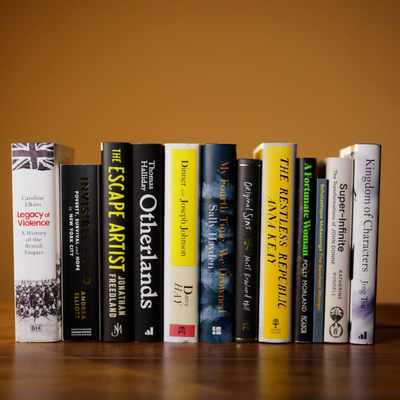 Baillie Gifford Prize Longlist
The Baillie Gifford Prize rewards excellence in non-fiction writing and celebrates the best in intelligent reflection on the world.
We are delighted to welcome the winner of this year's prize three days after the prize is announced.
Previous winners include Patrick Radden Keefe, Hallie Rubenheld, Philippe Sands and Craig Brown. The shortlist will be announced on 10 October and the winner on 17 November. 
Longlist:
Caroline Elkins
Legacy of Violence: A History of the British Empire
Andrea Elliott
Invisible Child: Poverty, Survival & Hope in an American City
Jonathan Freedland
The Escape Artist: The Man Who Broke Out of Auschwitz to Warn the World
Thomas Halliday
Otherlands: A World in the Making
Daisy Hay
Dinner With Joseph Johnson: Books and Friendship in a Revolutionary Age
Sally Hayden
My Fourth Time, We Drowned: Seeking Refuge on the World's Deadliest Migration Route
Matt Rowland Hill
Original Sins: A Memoir
Anna Keay
The Restless Republic: Britain Without a Crown
Polly Morland
A Fortunate Woman: A Country Doctor's Story
Scholastique Mukasonga
Translated by Jordan Stump
The Barefoot Woman
Katherine Rundell
Super-Infinite: The Transformations of John Donn
Jing Tsu
Kingdom of Characters: A Tale of Language, Obsession, and Genius in Modern China
Venue: Baillie Gifford Stage at the Old Divinity School
Duration: 1hr
Supported by
Choose your tickets:
Author Biography
To follow on 17 November.
Your tickets have been added to your basket