The Inaugural Room of One's Own Lecture | Ali Smith
Sun 23 Apr 2023 | 7:30pm - 8:30pm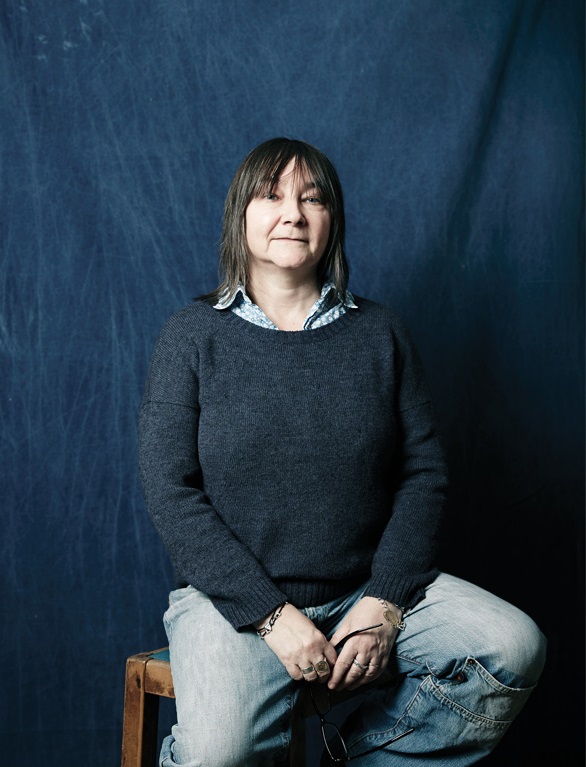 A Room of One's Own Lecture is a joint initiative between Cambridge Literary Festival and Newnham College, Cambridge. It offers an annual opportunity for the foremost women writers of our day to share their work and to ask how far have we come since Woolf said: 'Lock up your libraries if you like; but there is no gate, no lock, no bolt that you can set upon the freedom of my mind.' 
The lecture was the joint inspiration of Festival Founder & Director Cathy Moore and founding Honorary Patrons Ali Smith and Dame Professor Gillian Beer. Ali Smith will deliver the first lecture.  
Dr Bonnie Lander Johnson will introduce the Lecture. All attendees will receive a commemorative booklet containing the lecture.  
With thanks to Newnham College and the Newnham College Guild of Friends who are kindly hosting The Room of One's Own Lecture.
Venue: Clough Hall, Newnham College
Duration: 1hr
In partnership with
Choose your tickets:
Author biography
Ali Smith was born in Inverness in 1962. She is the author of Spring, Winter, Autumn, Public library and other stories, How to be both, Shire, Artful, There but for the, The first person and other stories, Girl Meets Boy, The Accidental, The whole story and other stories, Hotel World, Other stories and other stories, Like and Free Love. Hotel World was shortlisted for the Booker Prize and the Orange Prize. The Accidental was shortlisted for the Man Booker Prize and the Orange Prize. How to be both won the Bailey's Prize, the Goldsmiths Prize and the Costa Novel of the Year Award, and was shortlisted for the Man Booker Prize. Autumn was shortlisted for the Man Booker Prize 2017 and Winter was shortlisted for the Orwell Prize 2018. Ali Smith lives in Cambridge and is an Honorary Patron of Cambridge Literary Festival. 
Cambridge Literary Festival 
Cambridge Literary Festival launched in 2003 to provide a space for readers and writers to meet and share their love of books and ideas, debate the issues of the day, embrace diversity, and to provide a space for like-minded individuals to come together to enjoy a weekend of collective literary joy and inspiration. It has welcomed a roll call of writers including Booker Prize winners, Nobel Prize winners, Poet Laureates, Children's Laureates, musicians, scientists, economists, historians, journalists, translators, comedians, celebrity chefs, academics, debut writers, environmentalists and biographers. It takes place in beautiful historic venues across the City of Cambridge.   
Newnham College 
Newnham College Cambridge opened as a house of study for women in 1871 but it wasn't until 1948 that women were allowed to take degrees or attend the University's libraries and lectures. Throughout Newnham's history male students were vehemently, often violently, opposed to the presence of women. It was in this atmosphere that the students of Newnham invited Virginia Woolf to come and speak on the subject of 'Women and Fiction'. Woolf's lecture went on to become A Room of One's Own, modernity's defining book about what women need in order to write and why they so rarely have access to it. For 150 years, Newnham has provided a space for women who want to write. Alumnae include A.S. Byatt, Margaret Drabble, Sylvia Plath, Claire Tomalin, Janet Todd, Sarah Dunant, Ali Smith and Jenn Ashworth. We are now approaching the centenary of Woolf's visit.  
Your tickets have been added to your basket