Thomas Halliday | Otherlands: A World in the Making – Online
Fri 27 May - Mon 6 Jun 2022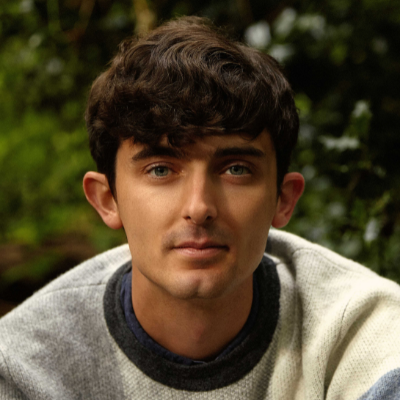 Thomas Halliday
This event was recorded at our Spring Festival in April
What would it be like to visit the ancient landscapes of the past?
In his mesmerizing debut, award-winning palaeontologist Thomas Halliday gives us a breath-taking up close encounter with worlds that are normally unimaginably distant. From Ecocene Antarctica to Ice Age Alaska, giant penguins to the birthplace of humanity, immerse yourself in these fantastic lost worlds. Otherlands is a staggering imaginative feat: an emotional narrative that underscores the tenacity of life, yet also the fragility of seemingly permanent ecosystems, including our own.  
Venue: Online
Duration: 1hr
Supported by
Tickets available soon.
Author biography
Thomas Halliday is an Associate Research Fellow at the Department of Earth Sciences of the University of Birmingham. His PhD won the Linnean Society Medal for the best thesis in the biological sciences in the UK, and he won the Hugh Miller Writing Competition in 2018. He was raised in Rannoch in the Scottish Highlands, and now lives in London with his family.