Vacancy for Honorary Company Secretary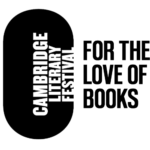 May 2023
About Cambridge Literary Festival
Cambridge Literary Festival occupies a place at the cultural heart of the city. Running two festivals per year plus one-off events throughout the year, CLF has grown a strong reputation and now showcases the best in contemporary writing and thinking from across the world. 2020 saw the introduction of online events and the launch of a new website, providing the festival with an e-commerce platform and reaching a new global audience.
CLF is an educational charity, and its primary activity is promoting and delivering literary festivals in Cambridge.  CLF has been very successful in recent years, staging two festivals annually in the city (Spring and Winter) attracting capacity audiences to hear renowned authors in iconic venues such as the Cambridge Union.  Since the restrictions imposed by the coronavirus pandemic, CLF has also established itself as a digital literary festival with events focussed at the traditional times of year but with many more single events throughout the year.  These are all accessed via the charity's website.
The Role
Following a recent move, we are now looking for a new Company Secretary. As remuneration, the post will be given the benefits of a Benefactor membership.  If the successful candidate is already a Friend or Best Friend, we would upgrade your membership for the duration of their time in post. It has three main functions – board support, compliance and information flow.  They will support the Chair with company secretary duties supporting CLF's trustees and the activity of the charity which is run by Cathy Moore and a permanent team of four others. There are four trustee meetings each year to attend and an AGM.
Board Support (in association with the Chair)
Arrange quarterly board meetings on dates agreed on a rolling 12-month basis
Attend board meeting and take minutes
Attend AGM
Voluntary attendance at quarterly Finance Committee meeting
Circulate information for board meetings 1 week prior to the date
Circulate draft minutes within 1 week of a meeting and file minutes after approval
Maintain a board action list
Compliance
Act as primary conduit for information between the board and CLF's accountants (and any other advisers)
Ensure documents and reports are lodged formally as required
Maintain a register of sub-committees, trustee policies and regulatory decisions
Maintain a register of trustees and lodge details as required
Maintain a register of members of CLF
Information Flow
Ensure that decisions and approvals by the trustees are communicated to advisers as appropriate or required.
Contact us
If you are interested, please write in the first instance to jeremy@cambridgeliteraryfestival.com.