Your visit
Our events in beautiful, historic Cambridge venues

Historic Cambridge venues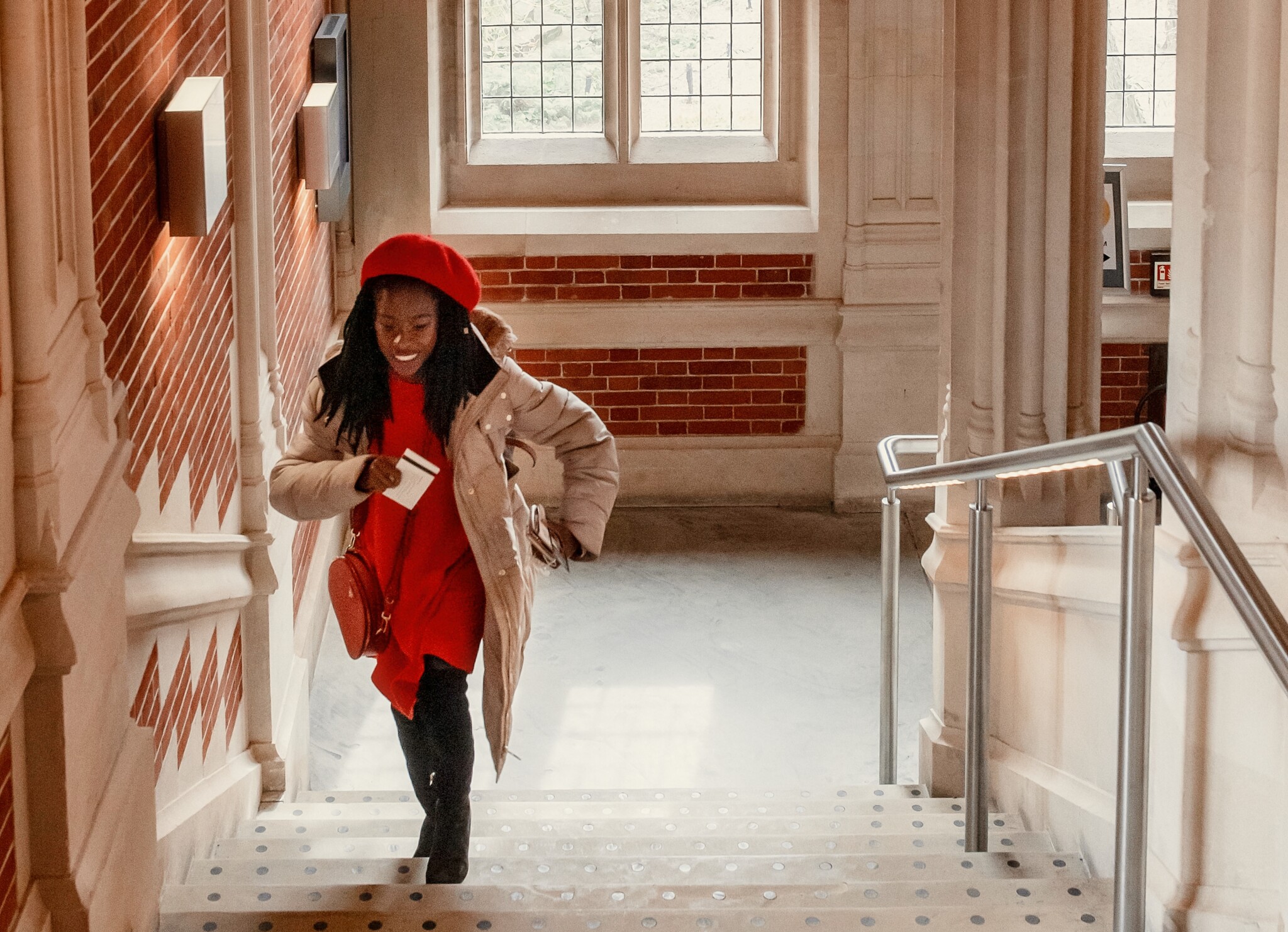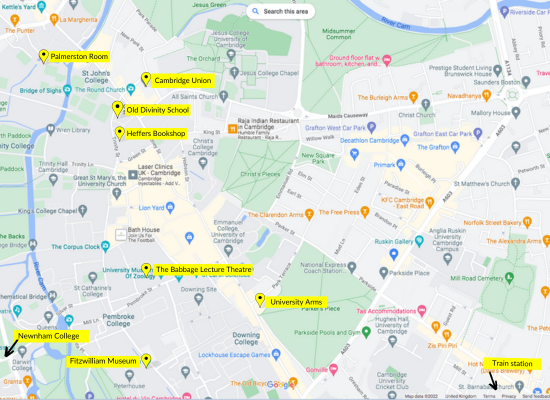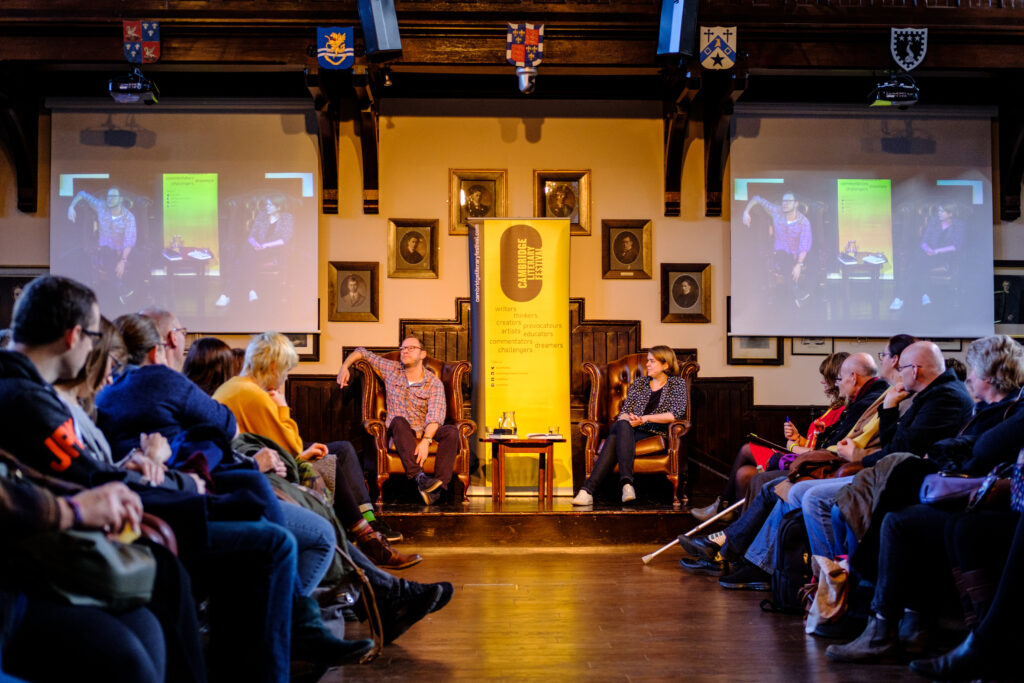 Access
We'd like everyone to have a wonderful time.
All our venues are wheelchair accessible with accessible toilets. If you require assistance or would like to reserve a seat in a specific area, please let us know as soon as possible.
We also reserve seats for D/deaf, hard of hearing, and visually impaired audience members. Please let us know in advance of your event if you require a reserved seat.
Carer Tickets
Carers accompanying registered disabled members of the audience are entitled to a free ticket. Please let us know as soon as possible so that we can reserve one for you. Email us at hello@cambridgeliteraryfestival.com
Guide Dogs
Guide, helping and hearing dogs are very welcome.
If you have any questions or additional access needs, please don't hesitate to drop us an email at hello@cambridgeliteraryfestival.com.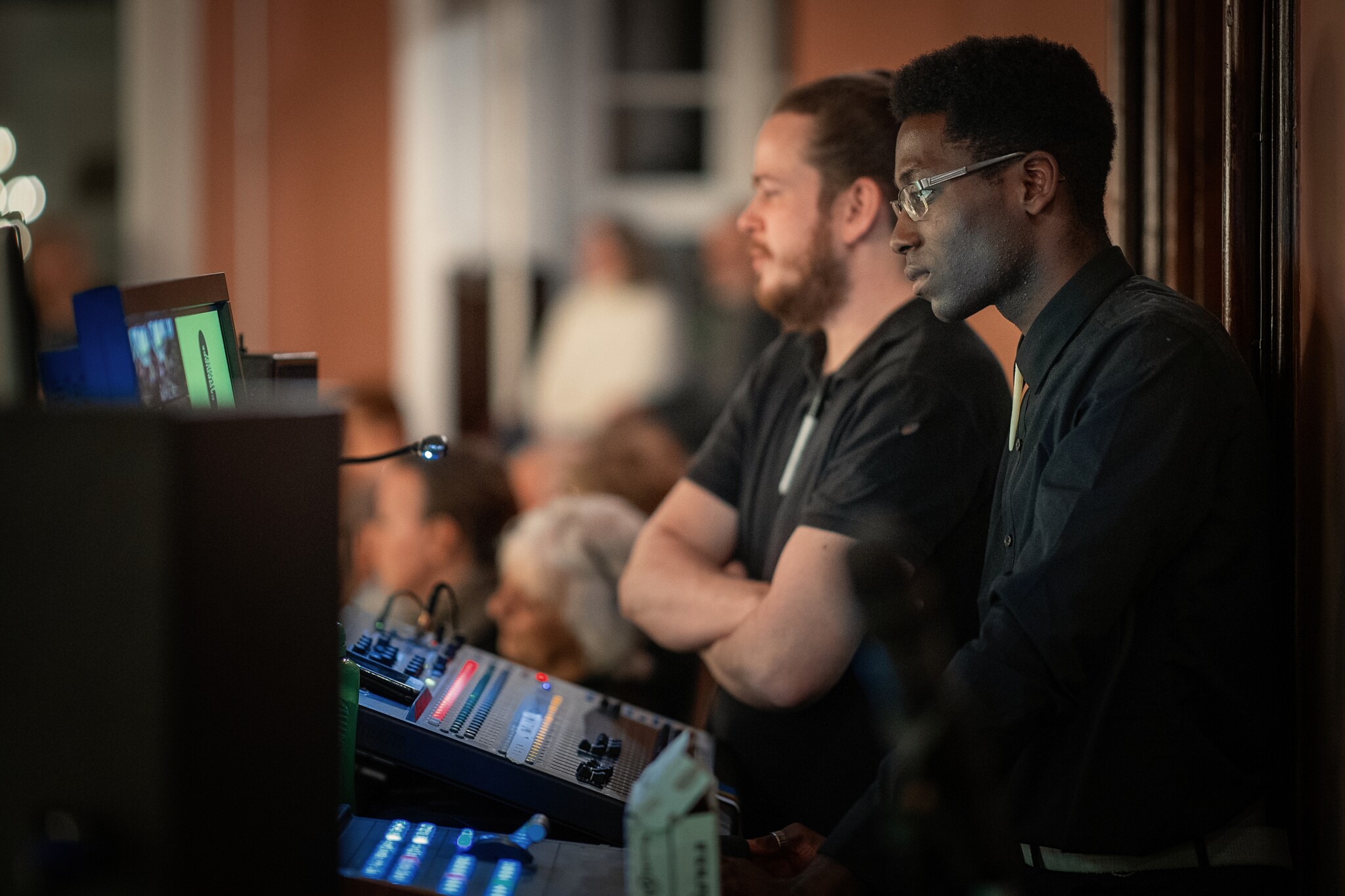 Digital Accessibility
We are completely committed to providing the best possible experience for everyone online as well as in-person.
If there is anything you find that doesn't work for you, please let us know and we will do whatever we can to make your digital experience optimal.
Do let us know. Get in touch at hello@cambridgeliteraryfestival.com and tell us how we can help. Thank you.
Parking and transport
As well as several NCP car parks across the city centre, there are also five Park and Ride sites located on the main routes into the city. For details see: www.cambridgeparkandride.info
If you are coming by train, the station is a 20-minute walk from the city centre and our venues. There are frequent buses and taxis too. Regular trains connect London to Cambridge from Kings Cross St.Pancras and Liverpool Street. There are good services from Ely and King's Lynn, Bury St Edmunds, Norwich and Ipswich. Services from the North connect via Peterborough.
For key information about train travel to and from the festival, please visit: Greater Anglia rail.
If you prefer to travel by bus visit Stagecoach or travelling from Huntingdon or St Ives visit the busway.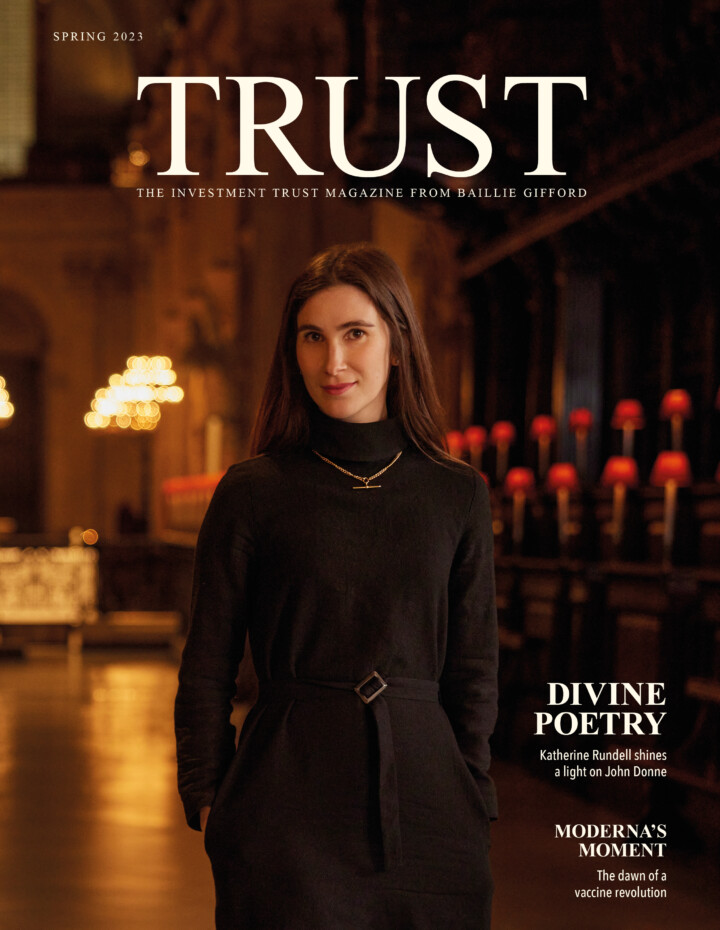 Trust – the free non-fiction magazine from Baillie Gifford
Baillie Gifford is a long-term supporter of the festival and other literary events around the UK.
Trust magazine is full of insightful articles exploring the ideas transforming how we live and work.
Find out about the sources of disruption in our fast-changing world from features about pioneering companies and conversations with visionary authors. You can also access regular book-related giveaways and hear from the winners of the Baillie Gifford Prize for Non-Fiction.