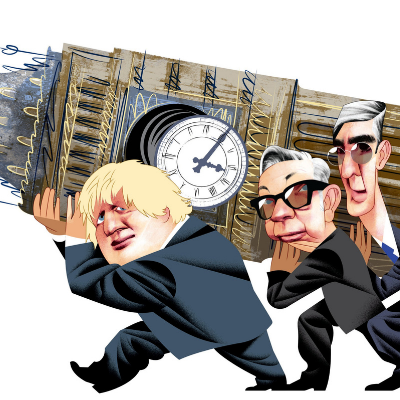 The New Statesman | This house believes we get the leaders we deserve
Recorded: Sat 23 Apr 2022
Duration: 1 hour
The New Statesman | This house believes we get the leaders we deserve
Spring Festival 2022
In recent years, we have witnessed the unlawful prorogation of parliament, debacles of public health, education and immigration, and scandals of cronyism, incompetence and sleaze. But can such failures of leadership be traced back to an unwritten constitution and a political system that rewards ambition over integrity, or should voters, the media and others take the blame for not holding the powerful to account? How has the cultural and political debate become so degraded? Is the British electorate the helpless victim of a new breed of brazen post-truth politics? Or do we simply get the leaders we deserve?  
Speaking for the motion:
David Runciman, is a Professor of Politics at Cambridge University and the author of several books including How Democracy Ends.
Stephen Bush, political columnist and associate editor at the Financial Times, and former political editor of the New Statesman
Hannah White, Deputy Director of the Institute for Government and author of the forthcoming book Held in Contempt: What's Wrong with the House of Commons?
Speaking against the motion:

Billy Bragg, singer-songwriter and activist whose most recent book is The Three Dimensions of Freedom
Dr Rachel Clarke, NHS palliative care doctor and bestselling author whose books include Dear Life and Breathtaking
Lucy Nethsingha is a British Liberal Democrat politician, a member of Cambridgeshire County Council since 2009. She was a Member of the European Parliament (MEP) for the East of England  from 2019 until the United Kingdom's withdrawal from the EU in 2020. She was chair of the Parliament's Committee on Legal Affairs.
The Debate was chaired by Anoosh Chakelian, Britain Editor for the New Statesman
Access denied
Subscribe to the CLF Player for just £15 and get unlimited access to all our archive for a whole year from the date of subscription.
Get player access
Already a member?